Essential Documents for A U.S. Medical Visa
Created: Nov 20, 2023 | Updated: Nov 21, 2023
Learn how to get seamless access to U.S. healthcare with a B2 Medical Visa. Our article outlines essential documents, including physician letters, financial proof, travel details, and more. Navigate the visa application process confidently, from completing forms to attending interviews. Prioritize your well-being and discover the steps to secure world-class medical treatment in the United States. For stress-free, USCIS-approved document translations, trust Translayte, your go-to global provider ensuring your paperwork aligns with U.S. standards.
---
Prioritizing our well-being is all part of the human experience, and when faced with health challenges, we are willing to go to any lengths to get the help we need. If you find yourself seeking treatment from doctors in the U.S., this article will help you understand the necessary documents for a successful B2 visa application, ensuring your path to much-needed healthcare in the United States is clear.
What is a B2 Visa?
The B2 visa is a non-immigrant visa that allows foreign nationals to temporarily visit the U.S. for tourism, vacation, visits or other non-business related purposes. It also covers travel for certain healthcare needs as well as participation in social events or contests, without receiving pay.
Since you are here, we assume it is because you are considering the United States as your destination for world-class healthcare. If that is the case, you should know that your access card is the B2 Visitor Visa. Let's go through the process of applying for a B2 visa specifically for medical purposes, outlining the essential documentation, and steps that pave the way for you.
Essential Documentation for A US Medical Visa
The first step to applying for a B2 US visa for medical treatment is to get all the documentation you need ready. There is no use starting the process if you do not have all that is required to make you eligible for it. The U.S. Embassy has a list of documents expected for a visa application in order to qualify, so, you will need to prove to the U.S. immigration authorities that your plan is to visit the U.S. briefly for necessary medical attention that is unavailable in your country, nothing more. The US medical visa requirements include:
A letter from your Physician and a U.S. - based Medical Professional
Proof of your financial ability.
Travel Itinerary and accommodation details.
Visa Application Form (DS-160).
Visa Application Fee Receipts.
Your Valid International Passport.
Your passport photograph.
A Letter From Your Physician and A U.S.-Based Medical Professional
You need to have a letter from your local physician that outlines the nature of your illness, the diagnosis and your recommended treatment. This letter should also explain the reason why this treatment cannot be done in your home country and include your doctor's recommendation for U.S. medical care.
Additionally, you should also have a letter from a U.S. Medical Professional, approved by the Consulate. This letter must affirm the need for treatment in the United States and should detail the medical procedures, the duration of treatment, and any other necessary information.
Regarding your medical needs, carry out some research on treatments and reach out to a number of medical professionals who can take care of your specific needs in order to understand how long you will need to be in the U.S. and how much you may be expected to pay for the treatment and any other related costs.
When you find the best doctor suitable for your needs, you can now request a letter from them or their medical facility stating their willingness to treat you, your detailed treatment plan, and the estimated cost of all your medical procedures, including fees for in-patient and out-patient care.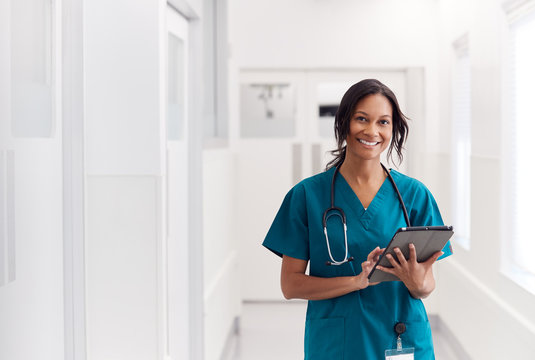 Proof of Financial Ability
You need to have sufficient financial means to cater to your medical care. You cannot rely on public welfare because the law states that if you are likely to become a public charge, you will not be eligible for a B2 visa. The 2022 rule, mirroring the 1999 Interim Field Guidance, defines a public charge as someone who is primarily dependent on the government for subsistence, including through programs like Supplemental Security Income (SSI), Temporary Assistance for Needy Families (TANF), state and local cash assistance, or Medicaid supporting long-term institutionalized care. On this note, you have to provide documents demonstrating that you have the ability to cover the costs of your medical treatment and stay in the United States.
You should note that in the U.S., health care is extremely expensive and the government will need proof that you can afford to pay your bills. Provide bank statements or other records proving you presently have the money to cover all parts of your medical bill and other expenses concerning you and anyone you may be travelling with.
A U.S. relative or friend can also sponsor you by providing an Affidavit of Support, also known as Form I-134 if you do not have the means. They also have to prove through their financial records that they can afford to pay your medical bills and all your expenses while you are in the U.S.
Your chances of getting the visa this way are slim unless your guarantor is a close relative like a parent, child or spouse.
Travel Itinerary and Accommodation Details
When applying for a B2 visa for medical care in the U.S., a comprehensive travel itinerary and accommodation details are required to demonstrate the purpose, duration, and logistics of your visit. Here's what you should consider including in this aspect of your application:
Travel Itinerary
Flight Details.
Transportation details within the U.S.
Purpose of stay at each location.
Duration of stay in each location.
Accommodation Arrangements
Include confirmation details for your accommodations, such as reservation confirmations or letters from the places where you will be staying.
Emphasize the proximity of your accommodations to the medical facilities where you will be receiving treatment.
Include a list of emergency contacts, including contact information for the medical facility, local authorities, and any other relevant parties.
Visa Application Form (DS-160)
Fill out the DS-160 form on the embassy website and print the confirmation page. This is also called the Online Non-immigrant Visa Application form and it is a fundamental step in the visa application process.
Visa Application Fee Receipts
After you have paid the visa application fees, you need to provide your receipts or proof of payment, so keep them safe after you have made your payments.
A Valid International Passport
You need an international passport that is valid for at least 6 months beyond your stay in the U.S.
A Passport Photograph.
A physical passport may only be necessary in the event that the photo upload you did online, failed and did not go through. There are specific U.S. visa photo requirements that you need to keep in mind when taking your application photo.
Finally, regarding documentation procedures, note that all documents that are not originally in English must be translated into English for them to be accepted for your visa application. Document translation is important because it facilitates communication between individuals, businesses, and government agencies operating in different languages. If your documents are in a foreign language, get a good USCIS-Certified Translator to have them translated appropriately.
How to Apply for a US B2 Visa
After you have successfully gathered and confirmed all the paperwork for your US medical visa, you can begin the process of applying. Here's how to go about applying for a B2 visa for medical purposes:
Complete the Online Visa Application: Go to the US Embassy or Consulate website and complete the Nonimmigrant Visa application form, also known as DS-160. Upload the required photograph and print out the confirmation page. This is one of the documents you will bring with you to your interview.

Schedule Your Visa Interview: Generally, most applicants, between the ages of 14 to 79 years are required to have an interview at the consular's office. Schedule an appointment for your interview at the Consulate of the United States in the country where you live. It is possible to schedule your interview at another U.S. Embassy, but this is not the best idea since it may be more difficult to qualify for a visa outside of your country of residence.


Wait For Your Appointment: Note that the waiting period for the interview appointment is different, depending on where you live, what season it is, and the visa category you are applying for, so endeavour to apply for your visa early enough.

Pay The Visa Fees: As of June 17, 2023, the nonimmigrant visa (NIV) application processing fees for the United States have been updated. The fees for visitor visas for business or tourism (B1/B2s and BCCs), along with other non-petition-based NIVs such as student and exchange visitor visas (F, M, and J visas), have increased from $160 to $185.


Gather your Documents: Make sure you have all the necessary paperwork we outlined earlier to apply for the B2 Visa for medical purposes. Make photocopies where necessary and keep your documents safe and in good condition.


Attend The Interview: On the scheduled day, arrive on time or earlier to avoid missing your interview. You will meet with a consular officer who will conduct the interview. He or she decides whether or not you are eligible for a visa.
Now, you have the information to start your journey to receiving the healthcare you need. Remember, applying for a US visa means that each document needs to be translated to the English Language and this process needs to be carried out by a certified translator. On that note, you are in the right place.
Translayte is the best global provider of locally relevant translation services that meet the strict requirements set by the USCIS. We offer certified translation services and we are committed to ensuring that your documents resonate with the standards of the United States of America. Our process is swift and stress-free. Just a few easy clicks and you'll be on your way.
Related Articles:
Canadian Tourist Visa: A Complete Document Checklist for 2023-2024
US Visa Requirements for UK Citizens
Need a Translation?
Get an instant quote and send us your project requirements. We have qualified translators ready at short notice.
Check Prices & Order
Alternatively, send us a message. We promise a quick response.
Phone number